Schimpf Ex & Gas GmbH manufactures gas volume control valves for volume adjustment of the gas supply to gas-consuming equipment.
The gas valves are EU type tested according to EU Regulation 2016/426.
The desired flow rate is set via the valve position with an opening angle between 0°and 90°. The control valves can be used with a reduced nominal size for higher control accuracy. The control valves are equipped with a smooth-running disc. The disc is also optionally available with a swing-through sealing system to reduce the minimum volume flow when the valve is closed. Depending on the design, further options such as grounding connection or variable construction length are possible. We are happy to help you with your projects and can supply ready-assembled and pre-set systems consisting of actuator and butterfly valve/ armature.
Approval
EU type examination certificate according to EU Regulation 2016/426 (Regulation on appliances for the combustion of gaseous fuels)
UK type examination certificate according to "Gas Appliances (Enforcement) and Miscellaneous Amendment Regulations, UKSI 2018:389 (as amended by UKSI 2019:696)"
Hydrogen
The SVG gas volume control valves have been tested by TÜV SÜD Industrie Service GmbH for suitability of natural gas-hydrogen mixtures as well as hydrogen as a flow medium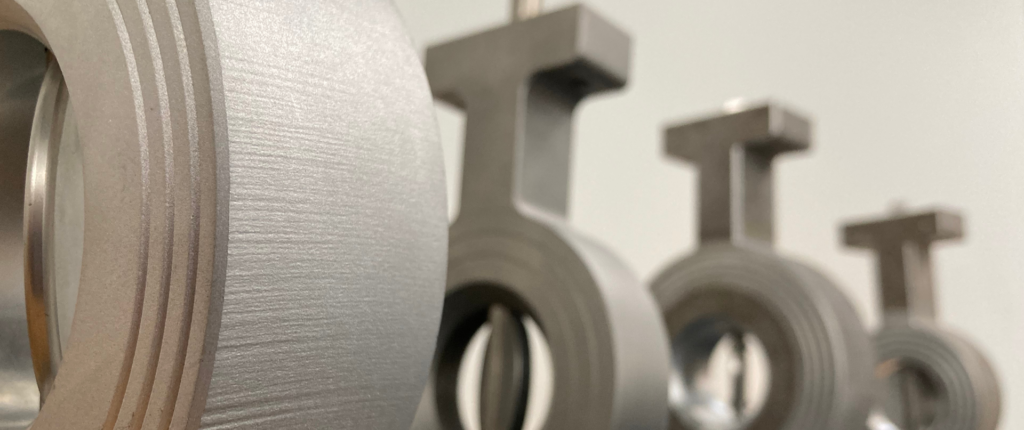 For more information about our control valves, please write to us or call us. You will find the control valves in the product range of Antriebs- & Regeltechnik Schimpf GmbH.